This is the internet age where there is practically no shortage of almost anything, especially the resources for booking the perfect accommodation in a new town.
Gone are those days when people roam the streets of new towns with backpacks, lots of sweat stains, etc., in search of available rooms. Now, you can find the ideal flight and hotel room right from the comfort of your balcony, or bedroom, with your smartphone.
Nevertheless, there are so many options, which can get pretty confusing. Depending on your trip, it makes a lot of sense to book a room or reserve one in advance on an online booking site. This is the ideal step to take if you are visiting a remote location for the first time or need to book the first night right after a long and tiring flight.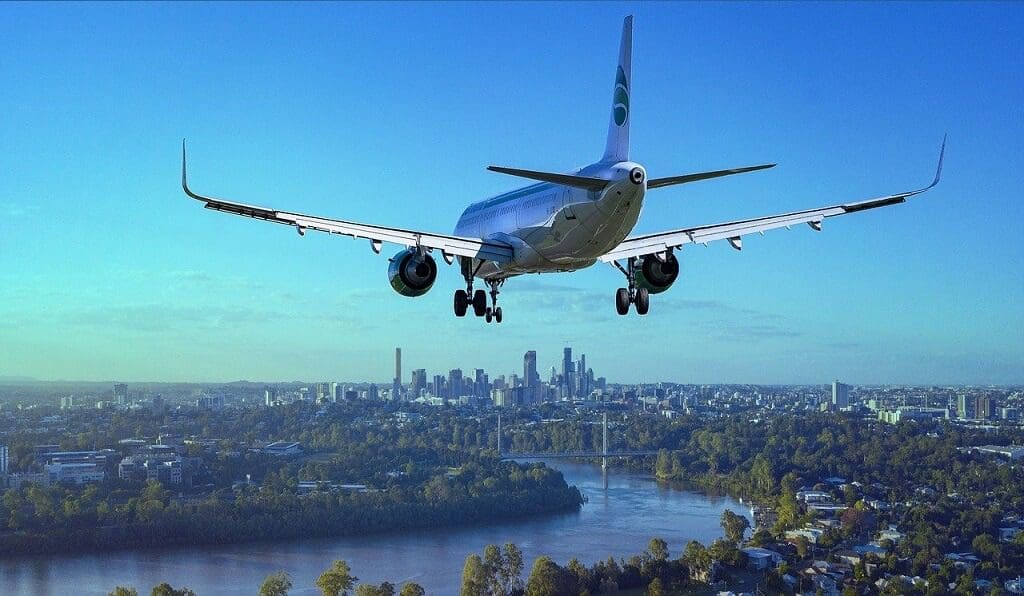 Although finding the best online booking sites is now easier, it can also be overwhelming. To save you from the minefield of endless confusion and questions, such as:
'Which websites have the best user experience?'
'Is there any online booking site with the best options?'
'Which website displays the cheapest but comfortable hotels?' etc.
After in-depth research, we have compiled what we believe to be the best online booking sites today. Feel free to use any of them, based on your preference or choice, without wasting too much time.
Use these online booking sites to compare corporate hotels, guesthouses, cheap hotel rooms, dorm beds, breakfast stays, etc. You can also use them to find unique spots and mouthwatering deals.
Here they are in no particular order:
TripAdvisor – may be a popular review website, but it is also an excellent option for anyone looking to read other travelers' overseas experiences before choosing a particular hotel. The entire process is easy: visit the platform, input your destination, and select the 'Hotels' tab. Results will be generated, usually ranging from Best Value and Price.
By choosing the Traveler Ranked option, you will see the hotels listed according to the quality and number of reviews. You can pin down your choices using proprietary filters, including property type, budget, start-rating, budget, etc.
Each hotel listing on TripAdvisor reveals the most bargain-priced third-party rate at first sight. You will see booking links and a comparison of prices when you click on them.
TripAdvisor is all about aggregating the best alternatives around, making it one of the best in delivering less-than-average prices.
Travelocity – offers many different products to book hotels, flights, travel packages, cruises, activities, cars, etc. This is why you need to be incredibly sure of precisely what you are looking for, or else, everything may be somewhat overwhelming.
Travelocity offers 10 percent lower rates – or more – on select hotels for anyone who creates an account. It highlights member rates, which you can sort right above the results list.
But discounts are available at specific hotels, and the only way to take advantage of such opportunities is via flexibility on your part.
Bing Travel – is a travel planning, research, as well as review website powered by Bing. This prominent source of the latest travel information for consumers globally lets you know:
When To Fly™
When To Buy™
Where To Stay™
You can rely on Bing Travel's smart travel search to quickly sort, compare, and narrow hotel and flight results from hundreds of sites.
CheapOair – is a well-known online travel agency that provides exceptional last-minute deals and affordable flights for travelers globally.
You can book via the agency's proprietary Android and iOS mobile applications, or online. You can also book via live chat or by phone.
CheapOair is part of the Fareportal family of travel brands. It bridges the gap between a conventional agency and an online travel agency with licensed travel agents available in order to help find the best flight tickets to global hotspots or destinations on more than 600 airlines, one million hotels, as well as hundreds of vehicle rental firms. In fact, not only you will save using the CheapOair booking site, but in addition, Rakuten is offering up to $35 cashback on your booking if you're a current user.
Sign up now to get cash back from Rakuten when you shop online.
CheapTickets – is a website acquired by Expedia Inc. (coming up next) but works differently. Users can add on hotel, flight, vehicle, or any combination of these 3 for package deals, though multiple flights can only be found under a different option.
Users can buy event tickets from this site as well as its 'Vacation Value Finder.' This allows users to tweak how much they are willing to spend as well as what they are looking for from a vacation before presenting a few fun suggestions.
CheapTickets is the ideal place for anyone looking for last-minute deals, especially if they do not have their hearts set on one particular area.
Expedia – was at one time a division of Microsoft. But it became an independent organization in 1999 and has grown to become one of the largest travel sites today.
Since the firm has been in this business for quite some time, it knows precisely what makes for the best user experience and delivers several unique options. You will always find precisely what you are looking for, thanks to advanced search features on the site. You can sort hotels by several options like distance from the airport, price, etc. Expedia even recommends trendy filters based on the city or metropolis you are looking at.
Hotels.com – is a long-running hotel listing website with more than 3 million unique hotel listings in nearly 20,000 locations. This means you have many options to choose from whenever you book a trip.
The site has an excellent search engine feature that helps users narrow down their options by adding specific categories. This includes the neighborhood you'd like to stay in, the landmarks you love, the amenities you prefer, etc.
You can also choose the exact type of hotel you are searching for, whether a motel, an adventure hotel, or even a boutique spa. When you discover the hotel of your choice, you can read the hotel reviews and overviews on Hotels.com. This will help you decide whether or not it is worth booking.
Hotwire – has a pretty simple search engine, much like other hotel booking websites. Visit the platform, input your chosen destination, guest details, and dates. However, this is where all similarities end.
Hotwire allows you to view Standard Rate Hotels, i.e., a list of hotels with essential details such as traveler rating, starting price, and location. You can also view Hot Rate Hotels with listings that include the hotel's traveler rating, star rating, price per night, general location, etc. But you won't know the hotel's name until you book.
Booking blind heightens the sense of adventure while you enjoy incredible discounts.
Kayak – has a clean, user-friendly interface with several filters available to users. You can find other online booking websites' rates so that you can quickly compare everything in one place.
But in most cases, the first hotel price result Kayak offers is much higher than better rates far down the list. The only way out is to filter your search by price. The booking site also sorts search results automatically using a vague factor of what is 'Recommended.' This is true of most online booking websites.
In simple words, Kayak offers strong price comparisons and options, enabling you to sort or scrutinize by price.
Orbitz – is owned by Expedia Inc. and shares almost the same layout as the parent company but with some minor tweaks. The hotel search results also vary slightly.
Orbitz has lots of options and prices that are as good as any other hotel booking site. Orbitz is unique among other online booking sites because of its in-house loyalty program. Each booking earns 'Orbucks,' and one Orbuck is worth $1.
The earning rate for Orbucks is better for hotels than flights, and you can only redeem Orbucks for hotels. The only catch is that users can only earn Orbucks when they make prepaid hotel stays.
You can earn up to 5 percent for hotel stays if you book via the Orbitz app and 3 percent if you book on a desktop.
Google Travel – has a hotel search that is increasingly becoming the go-to place for hotels that want to boost their bookings.
Users will not have any trouble locating hotels or other places to stay as long as those locations have updated their Google My Business listing. The hotels always ensure their maps indicate the right place to visitors. Most businesses or hotels you can find via Google's hotel search engine do not joke with their Google Map integration as it is crucial to appear at the top in search. This is because this hotel search engine is incredibly location-dependent.
You can get remarkable offers at highly competitive prices and mouthwatering deals because the metasearch engine is incredibly price-forward.
Booking.com – is a tried-and-true booking site with more than 28 million users globally. It has earned an excellent reputation for reliability.
This online booking site's clean and straightforward interface makes it user-friendly, making it a prominent leader in this field. Booking.com generates almost double the number of results for any specific destination. Despite this, you will still easily find precisely what you are looking for. This remarkable online booking site also delivers the best, pocket-friendly price for a particular hotel. This is due to the site's unique search methods for the best options.
The website also lists B&Bs, hostels, and vacation rentals, in addition to ultra-modern hotels. This makes it an excellent fit for any globetrotter.
Do you have a specific trip to undertake? Visit Booking.com, choose your destination, dates, the number of rooms you require, and the number of children and adults in your group.
Every listing comes with verified reviews from every previous guest. Prices include charges and taxes, meaning there are zero hidden costs.
JustFly.com – is an online travel agency similar to Orbitz/Expedia and endorsed by Kayak and other aggregators in a tacit manner.
Users can get new deals every day as the company has negotiated with major airlines so that users can save more money. JustFly claims to know the flights and promises that experts will serve users. Booking on the site is pretty straightforward, and you will not be forced to wait in order to get your e-tickets.
You will find a map on the site that makes browsing destinations due to the latest COVID-19 travel restrictions very simple and easy.
Bear in mind that on JustFly, savings are usually calculated from unrestricted published airfares of major scheduled airlines known as 'refundable tickets.' Savings also vary based on advance purchase, availability, travel dates, minimum stay, as well as blackout dates.
Conclusion
If you are trying to find the best online booking sites, these are among the best and most secure websites.
If you are trying to launch your own online booking website, you can learn from these ideal ones. As they say, variety is the spice of life, and it makes sense not to get too attached to just one online booking site.
Moreover, your best option will vary by your destination, the number of people you will be traveling with, the region, the needed location, and the country. You can even choose to be in a trendy, upbeat neighborhood or near an island with a good airport.
Good luck as you set off on your next globe-trotting adventure!
Image by Lars_Nissen from Pixabay